Our Unit
Completely renovated in 2008, the Birth Centre features 15 single room maternity care (SRMC) rooms, 3 non-birthing rooms (including a semi-private room with 2 beds), a birthing-specific operating room, a post-surgical recovery area, and a triage area with 3 outpatient assessment bays.
Unlike traditional models, the SRMC model of care facilitates a more family-centered, comfortable environment where newborns and parents stay together as much as possible.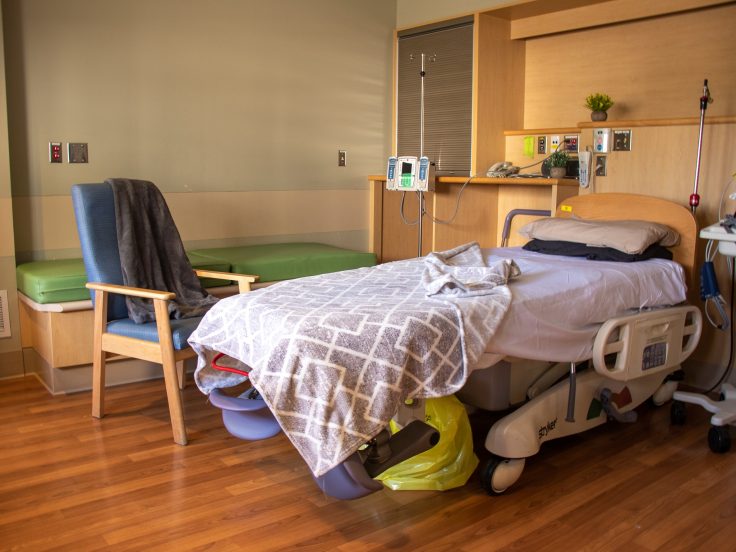 When you choose to have your baby at Richmond Hospital, you have access to:
Modernized birthing rooms complete with private full bathrooms (some with bathtubs), televisions, areas to store personal belongings, and large sleeper platforms/chairs to accommodate an overnight support person. Most rooms also have a mini fridge for small snacks.
Safe-sleep bassinets for your baby
Infant feeding and lactation support to help you breastfeed/chestfeed your baby
Hospital-grade breast pumps to use while you are in hospital, if required
Free Wi-Fi access
Language interpreter services, if required
Meal trays for the birthing parent (or parents, in certain situations; can accommodate specific dietary and cultural requests)
Our Model of Care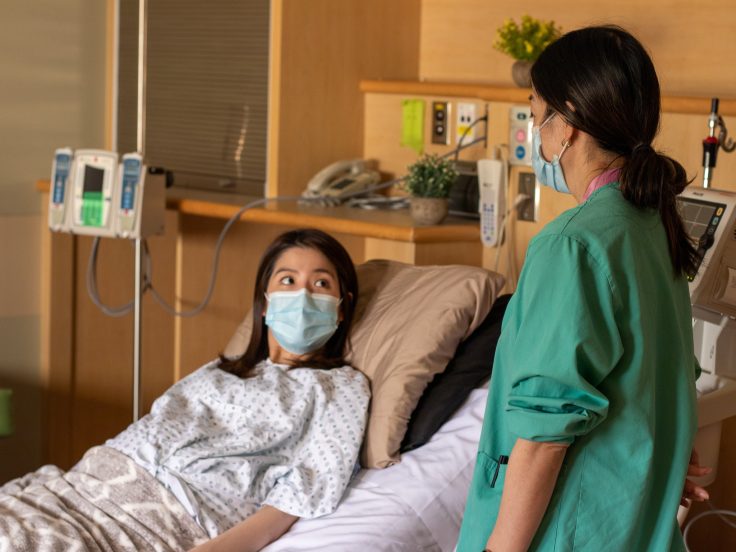 Our model of care is based on principles of single-room maternity care (also known as "labour-delivery-recovery-postpartum care") where a family stays together in one room from the time of hospital admission to discharge. Transfer between different hospital wards is minimized. To enhance family togetherness and normal birthing processes, the newborn remains with their family as much as possible.

We aim to provide evidence-based, family-centered care across the continuum of the birthing experience within this model of single-room maternity care. We want to ensure all pregnant people and families receive care that is inclusive, respectful, and safe.

Our Services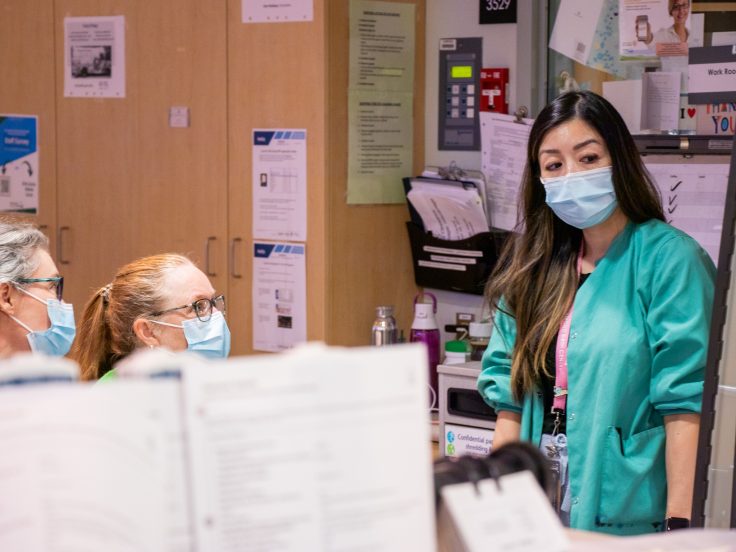 As a Perinatal Services BC Tier 3 Maternity and Neonatal Centre, we provide comprehensive perinatal care services to pregnant people with normal to moderate-risk pregnancies, and neonatal care services for babies born at or above 32 weeks gestation.

Our Health Care Team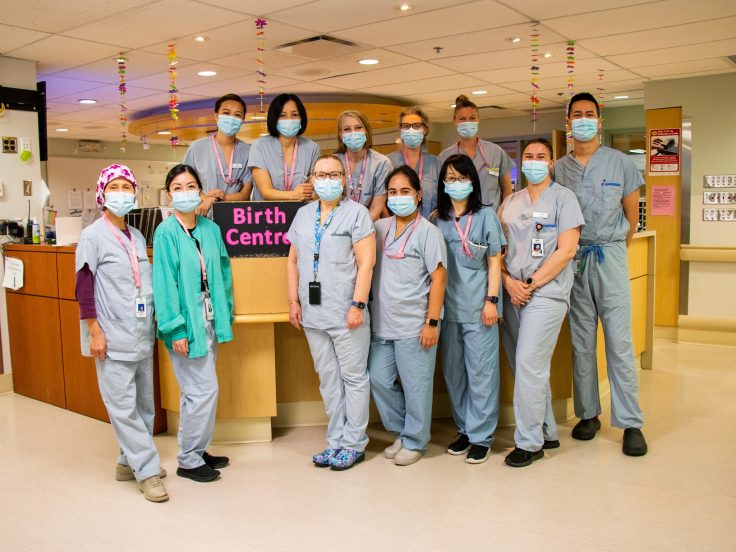 Our multi-disciplinary care team is made up of perinatal-trained Registered Nurses, Registered Midwives, Family Physicians, Obstetricians, Pediatricians, Anesthesiologists, and a perinatal Social Worker. We come together to provide high-quality, individualized care and support during this important time.
Richmond Hospital is a teaching hospital where student nurses, midwives, and doctors receive their clinical training. You may have a student caring for you under the guidance of our staff and health care providers.
Contact Us
Richmond Hospital Birth Centre & Neonatal Intensive Care Unit
3rd Floor, Red Zone (South Tower)
7000 Westminster Highway
Richmond, B.C. V6X 1A2

Birth Centre Direct for Patients/Care Providers: (604) 244-5133
General Richmond Hospital Inquiries: (604) 278-9711